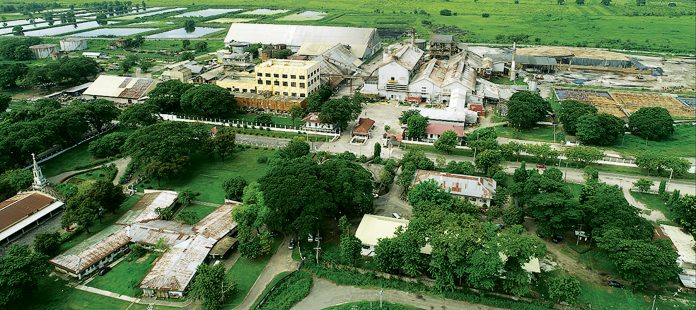 A portion of the estate known as Hacienda Luisita of Central Azucarera de Tarlac will undergo P18-billion redevelopment.
Ayala Land Inc. (ALI) will transform a 290-hectare area in the estate located in San Miguel, Tarlac that used to be part of the sugar mill and was the so-called staging area for the sugarcane before they are loaded onto trucks. ALI bought the property last year.
Cresendo will have a mix of industrial park, residential and commercial areas.
The estate is approximately three kilometers away from the Subic-Clark-Tarlac expressway and MacArthur Highway. ALI will allocate 31 percent of the estate to the network of civic spaces, highlighted by the 1.5-kilometer greenway connecting the central plaza and the seven-hectare river terraces.
About P5.5 billion of the total investment has been allocated for phase one of the development which will become the 1.5-hectare civic plaza, church, school, retail strip, residences, transport terminal and an industrial park.
"This will be part of Cresendo's 30-hectare urban core highlighting the estate's modern Filipino design, with pocket parks and pedestrian promenades," ALI said.
Surrounding the Cresendo central plaza will be commercial lots for sale from 500 to 2,000 square meter (sq.m.) cuts.
While 59 percent of the estate has been allocated for residential projects initially by ALI's Avida Land, about 11 percent has been set for the 32-hectare Cresendo Industrial Park, which will have various lot sizes ranging from 1,200 to 10,000 sq.m. for sale at P6,000 to P9,000 per sq.m.
The industrial park is intended for light to medium industries in non-polluting, non-hazardous enterprises.
Cresendo Industrial Park has so far attracted locators for manufacturing, logistics, warehousing and others in need of standard factory buildings. It is set to open in 2022 and will initially generate approximately 2,000 jobs.
Aside from the industrial park and the school, Cresendo is also expected to have built up its transport terminal and first residential subdivision by 2022.
By Ruelle Castro
Source: Malaya Business Insight